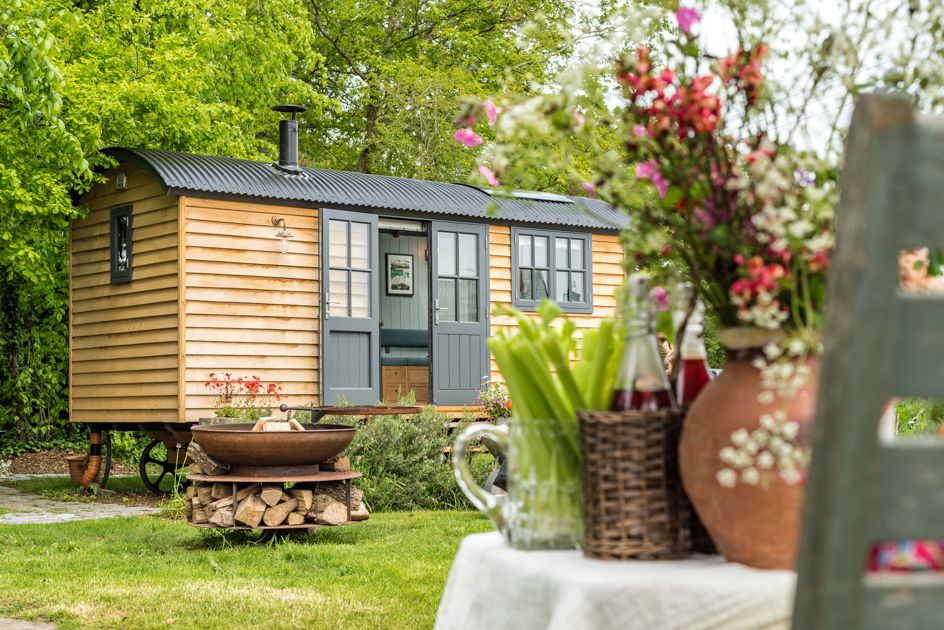 Meridian Workspace Shepherd's Hut
Hi I'm Will and, along with my cousin George, I started Blackdown Shepherd Huts in 2011 – laboriously building our first shepherd hut in my garage, using our 20 years of carpentry and bespoke building experience. Since then we have been fortunate enough to work with a lot of lovely customers, and have grown the business along the way. George moved on to specialise in property development and I now run the business with my team of skilled craftsmen and women, in our 6000 sq. ft. workshop based near Ilminster in Somerset.
Historically, Shepherd's Huts were mobile structures that could be moved around the field to give the shepherd shelter as he tended his flock through the lambing season. They were built using whatever materials the farmer had to hand and so came in various shapes and sizes. We took our original inspiration from these original structures and adapted them for modern living, which affords you the luxury of a little more space than the original shepherd's average of 12ft x 6ft.
We would love to meet you in person, make you a cup of tea and then show you around our display huts and our workshop, but first, as an introduction, let us tell you all about the luxury living space that is a Blackdown Shepherd Hut.
Your hut will be ready on your delivery date. We will bring it to you and put in exactly the right spot
And then the story of your hut will belong to you…
Embracing an Aged Appearance Here at Blackdown Shepherd Huts, we've long been delighted about discovering products or solutions from creatives that would sit perfectly in our huts. Either aesthetically or functionally, Rough Old Glass is a wonderful example of a brand...
read more
Listed Huts
Here at Blackdown we believe that customer support starts the moment you first make contact with us and continues once your hut has been delivered.  We've just launched a listing site called Shepherd Hut Breaks where we will be showcasing the Blackdown huts that you can book a stay in, click here to find out more…
Hut Owner
Each and every shepherd hut we build is special to us, and we know that our owners feel the same way about their huts so look out for this badge popping up here and there as you wander around on the web.